It's Your Life Blog
MODERE I/D Anti-Aging System
Infuse your skin with a youthful glow and maintain it afterwards with with MODERE I/D, a revolutionary anti-aging system. Formulated with powerful ingredients like Snow Algae, I/D significantly restores a healthy look to damaged skin in two easy steps:
Step 1: Infuse is a purifying gel which rejuvenates your skin with key botanical ingredients.
Step 2: Defense is an anti-pollution protector and moisturiser which helps to maintain the youthfull appearance of your skin.
Key Points:
Clinically proven to reduce the appearance of wrinkles, crow's feet & fine lines in over 95% of users
Minimizes appearance of pores in just 28 days
Formulated with safe, natural & effective ingredients
Significantly restores a healthy look to damaged skin
Delivers significant skin hydration to all users in just 30 minutes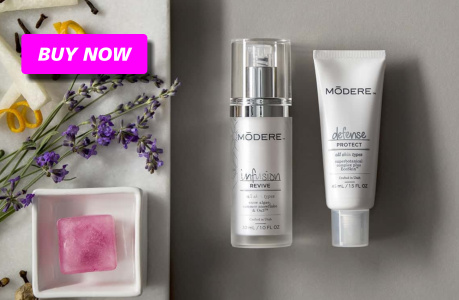 MODERE I/D Anti-Aging System
£95.00
About MODERE I/D
05 August 2017