It's Your Life Blog
Eating the IYL Way
Eating the It's Your Life Way starts each morning with drinking some clean, healthy water then taking 15ml of your Mineral Classic and any of your other chosen supplements.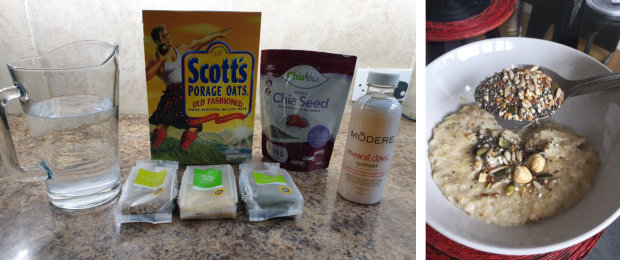 Then Breakfast .. oats, water, seeds (see seeds) and a few nuts (I use hazelnuts).
Eat your breakfast, being sure to chew well, enjoy eating, eat until full then stop.
Eat nothing for a few hours.
Later drink some water being sure to drink several glasses of water during the late morning and before lunch.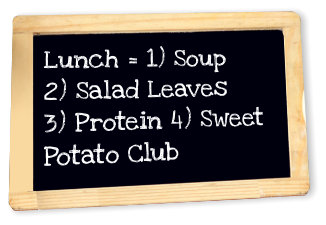 For Lunch .. ideally have some soup at lunch, this is not imperative, there are days when I do not have soup for one reason or another but to have some soup sets a calm and allows lunch to feel more complete. I believe lunch to be the very important at setting the ability to not overeat during the rest of the day. Whether you have had soup or not, for lunch arrange some fresh lettuce on a plate then add some tasty protein (whether your chosen protein is vegetarian, meat, fish or eggs) also add some carbohydrates from the Sweet Potato Club and, if you can, add some vegetables to your plate. Load up your plate! Lunch is important. When eating the It's Your Life Way it is more about what you eat rather than how much you eat.

The long list of healthy carbohydrates in the Sweet Potato Club includes quinoa, cannelini beans, lentils, kidney beans, aduki beans, rice, sweet potato, potato, yam, yucca, squash, tapioca. Please note the list does not include wheat, please see my blog about why and how to eat with no wheat. as it seems to leave people feeling a bit bloated. Eating the IYL way helps reduce the dramatic sugar highs and lows. Eat plenty of the right ingredients.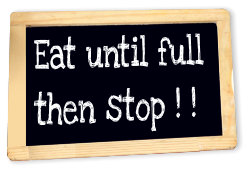 Be sure to chew well. To eat lunch until full then stop eating. Eat nothing for a few hours. Then drink some water.
Let your Dinner be smaller than lunch, some protein with some vegetables, then some natural yogurt with some almonds, maybe a square or two of dark chocolate. Then stop eating. Allow the body to rest .. try to have finished eating a few hours before sleeping.
For Further Information, See:
Daily Routine
19 March 2019