It's Your Life is Recruiting!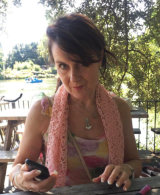 My name is SueB, Susan Butler. I have been running It's Your Life promoting MODERE products since 2001. It is a succesful business with customers around the world.
If like me you love the MODERE products and would like to make some money promoting MODERE products then why not Join Our Team ?!?
If you are interested and would like more information, please select your region from the list below. You will then be taken to another page with further information:
With warm regards
SueB
Modere Independent Social Marketer

About the MODERE Products
MODERE offers a portfolio of lifestyle essentials — personal care, health & wellness and household products that are safe, high performing, and beautifully designed. The formulas are proven and tested, and have been trusted by customers around the world for more than 25 years.
Find out more about MODERE.