It's Your Life Blog
General
---
At one point during my career, when working flat out, I took a week's break. Where did I go and what happened? I have written an article for my old school .. hoping to inspire the young not to diet too drastically ..
---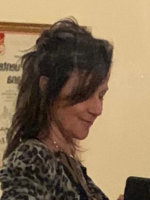 Halfway out of lockdown? Did we learn things which we will now always have as an important part of our daily life?
---
Do you wonder why you overeat? Could it be because, with the food you have eaten so far today, you are one mineral short or several minerals short? In its hunt to find the missing mineral(s) is the body encouraging you to over-eat?