It's Your Life Blog
---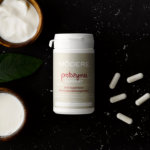 When one hears on the News, as we did last week, that one of the ways to maintain good health in our older years and to lower the chance of getting Alzeimer's is to follow a daily routine of good exercise and a healthy diet, we can think that it seems obvious yet we are not all doing it and we must ...
About It's Your Life
It's Your Life are independent distributors of MODERE products. We have been promoting the MODERE range of personal care, health and well being products since 2002. We love the products and hope you will too.
Contact the It's Your Life Team.