What to Buy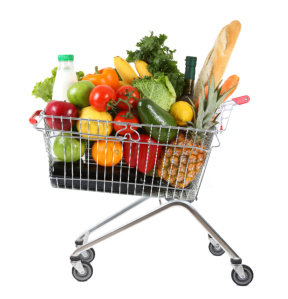 To be ready, go Shopping!
1) For Breakfast buy: lemon, maybe some fibrous fruit, oats or quinoa, nuts (hazelnuts) and seeds (any or all of these: Chia seeds, sunflower seeds, pumpkin seeds, sesame seeds, linseeds, pine kernels .. ) plus almond milk (or cow's or other milk) or use water with the oats and add some Greek natural yogurt.
2) For Lunch buy: a soup, salad leaves, a protein and a small amount of carbohydrate (such as sweet potato or another carbohydrate from the sweet potato club list).
Lunch is ideally the main meal, Susan to add a few words here .. she will look at and SEE the Spanish version .. munch on a few natural almonds or hazelnuts and, perhaps, drink a hot chocolate made with almond milk. Eat until full then stop.
Susan to insert: I think anyone eating the IYL Way needs to look at the protein they wish to eat, as having suffient protein is imperative whether you are a meat eater or a vegetarian, pescetarian, vegan or have any laws about how to eat for your religion, or have knoweldge of specific food allergies or intollerances you might have, whether you are large or small in size, old or young, fit or not so fit, you will be able to fine-tune the IYL Way to suit your wish and make it your It's Your Life Way.
3) For Dinner buy: tasty vegetables and a protein When buying the proteins, always choose a good sized portion of PROTEIN and buy several vegetables .. perhaps you will get cooking using oil in a wok adding chilli or other spices. Buy these. Make the meals delicious!
4) Let any dessert (optional) be a handful of natural almonds and/or Brazil nuts with a tablespoon or 2 of natural Greek Yogurt (preferably full fat) or a square or two of dark, dark chocolate perhaps with a hot chocolate made with almond (or cow's milk).
So, for Dessert buy: natural Greek yogurt (ideally full fat) and natural almonds, Brazil or other healthy nuts.
.. or for a different dessert perhaps buy: dark, dark chocolate and/or some drinking chocolate powder to make hot chocolate to be eaten with a couple of squares of the chocolate or with some natural almonds, Brazil or other natural nuts.
5) To Enjoy at any time buy: some chic water and, maybe, an elegant glass! .. or some green tea and a pretty mug!
Get shopping! See what's Fresh, what's in Season, what's on Offer. Explore the vast array of salad leaves, other salads and vegetables available. Choose well, entice yourself to explore and prepare new Vegetables and Salads. Look at all the colours! Then look at the offers and the delights when purchasing from all over the world for your Protein at each meal .. meat, fish, seafood, beans, pulses and all the other proteins now available in the markets and supermarkets. Choose well, think how you will cook or prepare the goods... buy your garlic, chilli, herbs and spices. buy your oils ... buy to have first class Proteins (Susan to check in her words about religion/diet/**)
Buy for today's meals, buy supplies for the next few days' meals or for a full week. Buy such that your meals can be ready .. eating the meals on time or even a little early is good. So, perhaps when you are purchasing think how your meals can be simple and efficient, be prepared so you are never held up. (!Unless you want to be held up and wish to cook with a recipe or a top chef's choice of meal!).
Buy well.
Buy Fresh. Buy Frozen. Stock up using tins too. Buy to have something ready whenever it will be time for a 'next' meal. Perhaps buy for a week. Save money. Perhaps shop such that you do not have to shop every day .. life is bigger than focussing on food ... think who are you when away from food? .. enjoy the shopping, love the purchases.
Buy well. Enjoy the shopping! Be ready to get started, perhaps starting with your dinner this evening?! Or at breakfast tomorrow morning?