It's Your Life Blog
Why did I choose to eat wheat-free?
At one point during my career, when working flat out, I took a week's break. Where did I go and what happened? I have written an article for my old school .. hoping to inspire the young not to diet too drastically ..
Stand tall, breathe
deep, eat well ... smile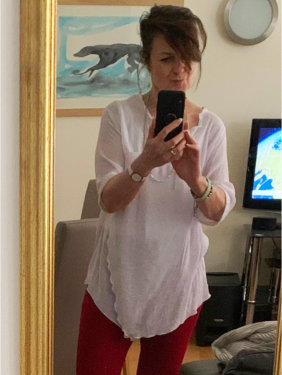 In my twenties I worked in London, first for Estée Lauder, then as part of a small dynamic team, launching the Japanese beauty brand Shiseido in Harrods. I was marketing manager, the work was busy, at pace: data, ideas, design, people, product, the Japanese way, the UK way. Months of wonderful work. After Harrods there was a ten day gap between launches so I flew to California's "Most Energetic Health Spa in the World". I wanted to lose weight, to look a million dollars, to feel energised: ready to launch Shiseido across the UK. This spa was elegant! Luxurious! Gorgeous bedrooms. Fresh, delicious food.
I exercised from 5am to dusk; chose not to eat much. In fact, chose to eat next to nothing and lost a ton of weight. As I was leaving I felt dizzy and lost balance. A girl brought me a whole banana, neatly sliced. I ate one piece. I arrived at Heathrow still dizzy.
It didn't go away. I went to a doctor, then to a neurologist who told me that yes, I had lost weight from my hips and legs as planned but also from my brain, from the nervous tissue, the insulation material around my nerves. I was silenced. Shocked. Oh my Goodness. What had I done?
Refusing medical intervention I found, with the doctor's help, a nutritionist who recommended several tests with varying results. The main issue was to address my way of eating completely. To stop dieting, to eat well, to cut out wheat. I listened, I followed it through: I wanted to repair all damage done in my one week's 'holiday'.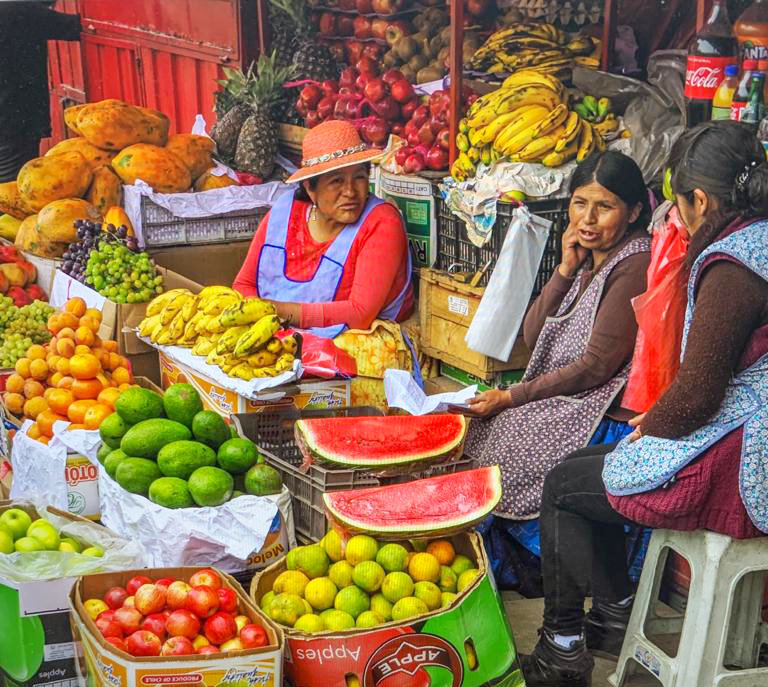 During the following years I married a Tropical Agronomist whose work took us to Zambia, Zimbabwe, Kenya, India, Bolivia - first on our own, and then with our two small boys. In these countries eating without wheat wasn't a problem. Our children bounded with health, fed on fresh fruit and veg from the local markets.
When we returned to England, it was clear that the fruit and vegetables were different. Where was the colour? Where was the taste? Were the vitamins and minerals all there? I started wondering why the carrots didn't look, smell or taste like the carrots I had eaten as a child? Why did they last for weeks in the fridge? Again, were the vitamins and minerals all there?
"Where was the colour? Where was the taste? Were the vitamins and minerals all there?"
***A month or two later a chance encounter introduced me to a mineral drink***. I started taking three teaspoons each morning and quickly felt as I was back in Bolivia. Now I wanted to share my way of eating, of boosting the immune system and decided to set up a website promoting the benefits of these minerals and eating wheat-free. My boys laughingly told me I was 'pre- PlayStation generation' so wouldn't have a hope! More than 30 years later It's Your Life Direct continues to grow, particularly now when everyone thinks more carefully about how to eat to maximise their health.
I thank my Benenden education (and, of course, I thank my parents, relations and friends) for giving me confidence, for developing my mind such that I would enquire and investigate rather than just accept, for the courage to apply for each of my jobs and for the determination to set up my own online business. I believe if you stay true to your path in life, listen to the guides you come across, let your life unfold as it is meant to be, it all works out well. Benenden gives a certain inner strength, a driving force to do the very best you can, to enjoy life, to overcome problems and to be lovely to every single person you meet and to bring out the best in others.
"I believe, if you stay true to your path in life, listen to the guides you come across, let your life unfold as it is meant to be, it all works out well."
Thank you, Benenden!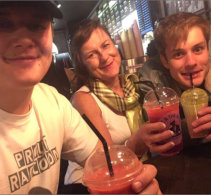 - - - - - - - - - -
*** The mineral drink I refer to is Mineral Classic.
Always choosing to eat without wheat, love eating this way and hope that everyone will take the time and the effort to find out which foods work best for them in their daily nutrition. This is not some strange diet. This is a change in the way to eat. It's clean, it's healthy and it works.
With lots of love, SueB xxx
05 August 2020
Sign up for Wheat-Free Newsletter
Interested in subscribing to our IYL wheat-free newsletter?